SPOTLIGHT
We would like to spotlight some of our most interesting new store items. Check back often and take a look at what's new at Sheldahl Crossing. If you would like to see more recent items please visit our
Facebook
page.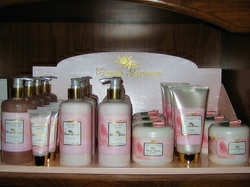 Camille Beckman

​We are now carrying the bath and body products of Camille Beckman. Pamper yourself with these lush products.



---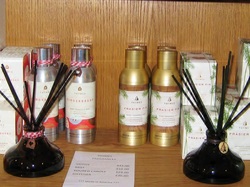 Thymes

​We are pleased to announce that we are carrying the Thymes home fragrance line. These candles, diffusers and sprays will enhance the ambiance of any home.
---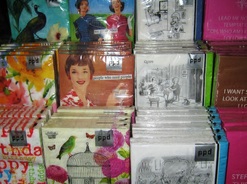 ​PPD Products

​The PPD line of beverage napkins, luncheon napkins and paper plates are colorful and full of fun. Perfect for any special occasion.
---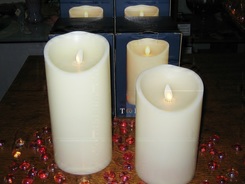 Flameless Candles by Bethlehem Lights

​We carry the Bethlehem Lights flameless candle that we think provides the most authentic looking flame. These candles have a scented wax exterior for even greater realism. Using the technology developed for Disney's Haunted Mansion.
---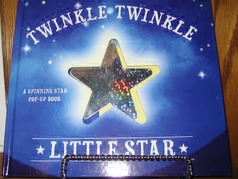 Children's Books

​We have begun to carry some of the bestselling titles for very young children from Simon & Schuster. These will be beautiful gifts for the preschool daughter, son or grandchild.
---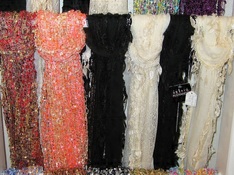 Fashionable Scarves by Sylvia Alexander and Bijorca

​These designer scarves from Sylvia Alexander and Bijorca will make you look chic and fashionable.
---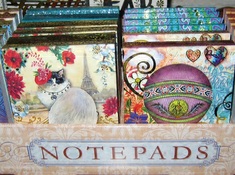 Stationary Products by Punch

​​Whimsical Notepads by Punch will help you organize your life in style.



​
---
Greeting Cards by Calypso

​Wonderful greeting cards for your special occasions by Calypso.
---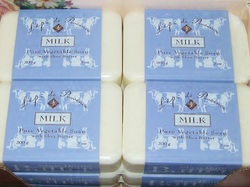 ​French Soaps by L'epi de Provence

​​Aromatic fragrances triple-milled and shea butter enriched vegetable soaps from France will provide you with the luxurious bath experience that you deserve.

---
Kitsch Jewelry and Hair Accessories

​Kitsch charm jewelry features a 17-inch necklace and earrings that are 24k gold-plated or Sterling silver-plated. These versatile "no-bump" hair ties can also be stacked to create a unique bracelet.
---