EMERGING ARTISTS AT SHELDAHL CROSSING
Sheldahl Crossing will carry new pieces of art from a host of Emerging Artists. Mixing antiques with Contemporary classics can enhance the look of any home or office. Please check back often for updates.




Kathy Strohl

Artist Statement : Growing up on an Iowa farm gave me an appreciation for the wonder of nature. I look for simple beauty in the "ordinary" -- leaves caught in ice, stacks of colorful plastic chairs, the reflection of cats reclining on a shiny car hood. I love to photograph the details that people hurry by without seeing. I am also a painter, capturing animals, flowers and landscapes in watercolor. I have begun branching out into acrylic and mixed media. Sometimes I manipulate my photographs and paintings on the computer into completely new, abstract images. I am also a graphic designer.


---

James Prochaska

Artist Statement : As children, we all loved our secret hiding places, little nooks and crannies filled with great discoveries and wonderful treasures. From an early age, I loved nature and spent as much time as possible exploring the outdoors. In the late 1950s I received my first camera, a hand-me-down Kodak box camera, and I was forever hooked on photography. Close-up photography, one of my favorites, holds the same allure as my amazing childhood treks into tiny new worlds. Through current digital imaging technology, I am able to expand these miniature worlds in abstract impressionistic ways.
I am a trained Science Educator with a Degree in Biology. My life and photographic work have engaged in the study of our natural environment, both panoramic and infinitesimal. From landscapes and seascapes to poppy seeds and snowflakes, I hope to take you on a spectacular journey to special places you may have never been.


---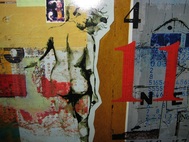 Moan Lisa

Artist Statement : I am interested in exploring self-identity. My medium is digital collage photography and mail art. I have no formal art training beyond high school art. I have been self-taught.

Sheldahl Crossing carries a selection of the works of this outstanding emerging Iowa artist.



---